Sláinte!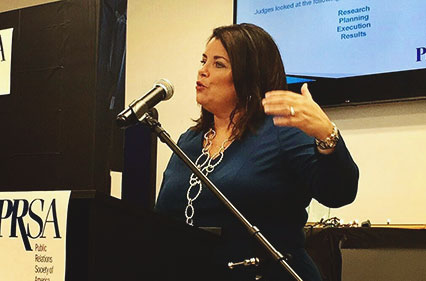 It's how Nell McCormack Abom starts and ends most conversations. She's a proud American of Irish descent. A Pennsylvania native. An eternal Philly sports fan. A political aficionada. And a wife, mother, and natural-born conversationalist.
Nell has built a career telling stories and starting conversations with some of Pennsylvania's most compelling people. From governors to death-row inmates, Nell delves deeply into the personalities and motivations of Pennsylvania's newsmakers — always seeking the context of events that shape our communities.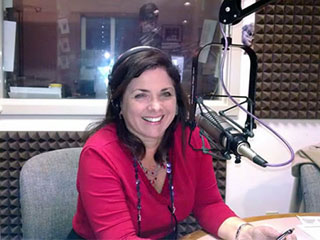 As a well-regarded Pennsylvania journalist, Nell launched her eponymous public relations firm in 2014 with a simple purpose: To help clients tell their stories in the most compelling fashion possible and achieve success. To date, she has won national and state awards for her representation of clients and made a ton of new friends and colleagues along the way.
For 12 years, Nell hosted witf-TV's Smart Talk, Central Pennsylvania's prime-time, award-winning public affairs program. The Mid-Atlantic Chapter of the National Academy of Television Arts and Sciences honored Nell with an Emmy as Outstanding Program Host/Moderator, and Smart Talk received numerous Emmy nominations and Pennsylvania Associated Press Broadcasters' Association Awards.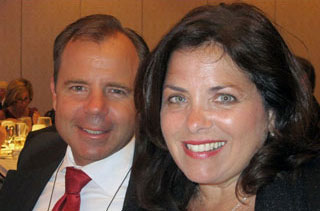 Prior to joining witf, Nell helped direct media relations for Pennsylvania Governors Tom Ridge and Bob Casey. Under Ridge, Governing magazine described it as "Pennsylvania's masterful P.R. machine." Nell directed and produced Pennsylvania's first-ever, multi-live-shot state budget address, wrote and co-produced the national award-winning live broadcast and webcast of the historic Pennsylvania Safe Schools Summit, and collaborated on the Emmy-winning documentary, Fighting Back: Pennsylvania's Special Session on Crime.
She is a summa cum laude graduate of the Roy H. Park School of Communications at Ithaca College. When she's not in a TV studio, you'll find Nell in the stands cheering for her three children, or arguing over politics and public policy with her attorney-husband. Either way, she couldn't be happier.